Unresolved trauma can haunt us in many ways. Certain events from the past may involuntarily trigger reactions in us that we haven't thought about in years. This could be guilt, shame, fear, or anger sourcing from early in our lives. When we don't deal with our trauma, we carry it with us. We haven't made sense of our story, and therefore, our past is still impacting our present in countless, invisible ways. This can not only affect our relationships in countless ways, but it may also influence how we parent, how we relate to our partner, how we feel, think, and operate in our daily lives.
Signs of unresolved trauma is impacting your relationship:
You are constantly worried about being rejected. Unloved or abandoned.
You struggle to believe them when they say they love you.
You fell less than or not got enough and try to make up for it.
You find it hard to trust others.
These are all trauma responses that have been formed as a result of being hurt at some stage and we've unconsciously created these patterns as a way of coping and avoiding being hurt again.
If you recognize yourself on this list, I will not feel ashamed! Please know that you're being shown where to focus on healing so that you're able to enjoy yourself and your relationships on a whole new level.
At BCA Therapy in Wayne and Yardley, Pennsylvania we have therapists who specialize in trauma therapy and can help you move past your trauma. It is never too late to seek the help you deserve!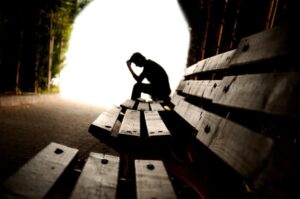 Learn More