A Life of Gratitude
Have an attitude of gratitude.  Be grateful every day. The struggle ends when gratitude begins. How do we form a life of gratitude?
What exactly is gratitude and why do you need it?
Synonyms for gratitude include appreciation, thankfulness, acknowledgment, and recognition.  It can be an expression or an emotion.  It is something we can feel and something we can convey.  It doesn't cost a thing and can have unlimited dividends.
Gratitude can occur in a brief moment or can be a daily approach to life.  It can come naturally and you can also train yourself to experience gratefulness at any time, regardless of what is happening around you.
Since the 1990's many positive psychologists have studied the influence and importance of gratitude. There is no doubt that gratitude is important. 
Here's why:
Gratitude creates a focus on abundance, not lack of.  By being aware of what is present and available in your life, you are less likely to approach the world and your relationships, from a place of desperation and anxiety and frustration. 
Believe it or not, but gratitude can boost your immune system, improve sleep, and lower blood pressure.
I think you can agree that it feels good to be grateful.  Its not going to harm you, or anyone else, in any way.
Because gratitude feels good, when we are rooted in gratitude we increase our experiences of positive emotions such as joy, happiness, optimism, and pleasure.  Who doesn't want more of that?
What opportunities do you have, every day, to keep yourself rooted in gratitude?
Related Posts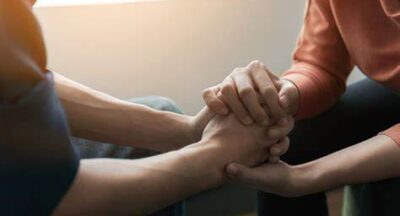 Somatic Therapy is a holistic form of therapy that is grounded in the...