Request Appointment
New Clients
Consultation
New clients are afforded a free, confidential twenty (20) minute phone consultation.  During this time we will discuss your concerns and formulate an appropriate course of treatment.
Fee Schedule
50 minute session (individual, couple, or family) – From $100 to $175
Drug/Alcohol Evaluation – $225
Group Therapy – From $40 to $60 per group
Payment
Acceptable forms of payment include cash, check, or money order.
Insurance
I am currently an in-network provider with BCBS Highmark. I can also provide receipts for paid services which clients may submit to their insurance for out of network reimbursement.
Scheduling
You may schedule an appointment with me via phone 610-203-9409, email [email protected] or by completing the inquiry form found on this page.
[wpgmza id="1″]
Related Posts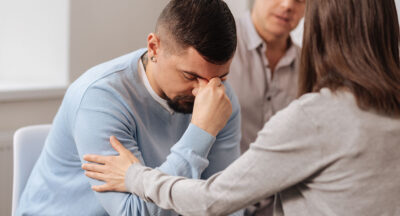 Grief is painful emotional process that is not easy to deal with. You may have...